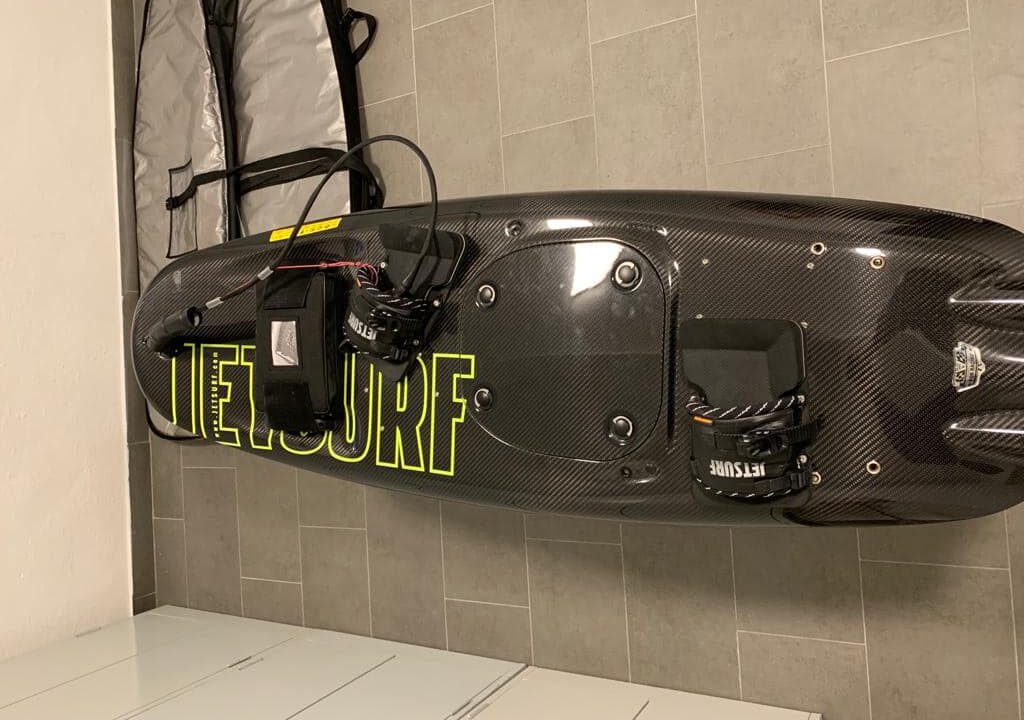 Hi, I would like to offer for sale my 2018 Jetsurf race titanium. I am convinced that board is in perfect condition and was handled with maximum care. Engine was well maintained and checked. Board is located in Czech Republic. If you are seriously interested please contact me. Have a nice day everyone. Model: Race Titanium Production: 2018 Motor hours: low (less than 20k) Country of orgin: Czech Republic Accessories Stand, Transportbag, Tools, Charger, Jetsurf fins, Manual Additional accessories Hard racing fin (left) Warranty: Yes Warranty Date: – Salt Water: No Repairs / Remarks none Price (EUR): 9.000
ALL PRICES ARE SUBJECT TO EVENTUAL TRANSPORT COSTS AND LOCAL TAXES OR CUSTOMS.
PLEASE CHECK THIS WITH THE SELLER AND YOUR LOCAL AUTHORITIES!