Jetsurf Race DFI 2020 blue/ yellow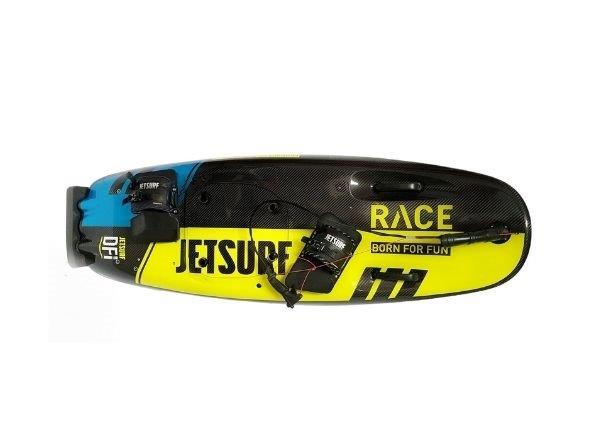 The Board is in very good conditions. Used only for two race seasons and always well maintained. Only used in sweet water. Some scratches from the races.
Model: Jetsurf Race DFI 2020
Production: 2020
Motor hours: 35-40
Country of orgin: Germany
Accessories
Stand, Transportbag, Tools, Charger, Jetsurf fins, Manual
Additional accessories
Race pin protector, leash
Warranty:No
Warranty Date: –
Salt Water: No
Repairs / Remarks
New Impeller, bearings, seals and freewheel after full service.
Price (EUR): 8.600,00
ALL PRICES ARE SUBJECT TO EVENTUAL TRANSPORT COSTS AND LOCAL TAXES OR CUSTOMS.
PLEASE CHECK THIS WITH THE SELLER AND YOUR LOCAL AUTHORITIES!